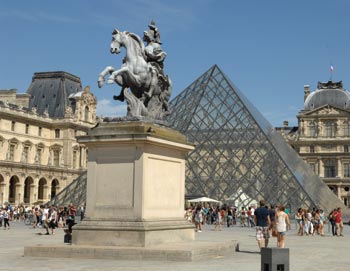 The Best of Paris
This full day tour of Paris includes the very best of the city! On this tour you'll visit the Louvre, take a scenic cruise down the Seine and enjoy priority access to The Eiffel Tower with amazing views over the city.
The best thing is that you get to skip all the regular long entrance lines and maximize your time in Paris.
Refundable tickets Refundable tickets
Refundable up to 48 hours before performance date. A cancellation fee of up to 20% pr. ticket may apply
Priimami elektroniniai bilietai
Trukmė: 7 valandos 30 minutės
Kryptys
The Best of Paris
Adresas
Louvre Museum, Arc du Carrousel, 75001 Paris
Pagalba anglų kalba

521 406 67
Reikia pagalbos? Susisiekite, atsakysime visus su užsakymu susijusius klausimus.