Refundable tickets

Expert guides

Save time and money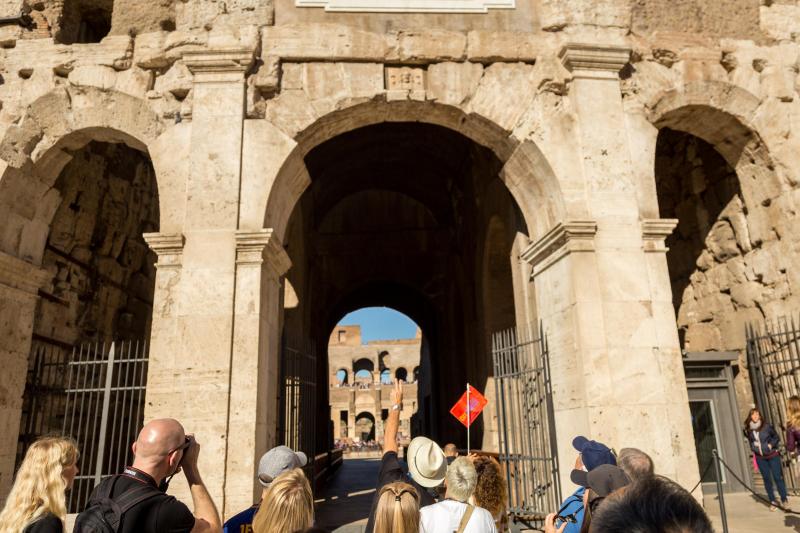 Colosseum & Roman Forum: Guided Highlights - 3 hours
Skip the line to Colosseum, Roman Forum and Palatine Hill and avoid wasting your time waiting in long queues! On this 3-hour guided tour you hear about all three sites from your expert local guide. This way you spend your time exploring, learning and hearing the stories that bring ancient Rome to life!
Įsigyti dabar
Fantastic:
4.8
– 35

Atsiliepimai
Priimami elektroniniai bilietai
Išvykimo laikai
Please check the booking calendar for available dates and times.
Kas įtraukta?
- Skip the line-ticket to the Colosseum, Roman Forum and Palatine Hill.
- An expert English-speaking tour guide.
Kryptys
Colosseum & Roman Forum: Guided Highlights - 3 hours
Adresas
Largo Gaetana Agnesi, 00184 Roma, Italy
Pagalba anglų kalba

521 406 67
Reikia pagalbos? Susisiekite, atsakysime visus su užsakymu susijusius klausimus.